For a mind-blowing spiritual experience without any of the religious add-ons, why not try a total eclipse of the sun?
In December 2002, I indulged a lifelong dream and took my daughter Laura to a remote place on the Stuart Highway west of Woomera to observe a Total Eclipse of the Sun.
I am eternally grateful to Liz, who was very supportive of her "planet head"dreamer of a husband, and encouraged me to fly off to South Australia and leave her at home to look after two small kids.
We were originally going to Ceduna, but the forecast of cloudy weather caused us to change our plans and drive north from Adelaide into the desert rather than west to the Great Australian Bight.
7 hours north of Adelaide, there's no such things as clouds, rain, trees or even hills. It's just flat stony desert with lots of salt-plains thrown in for good measure. I took a video camera with me to film it, but didn't really do the event justice as I'd never attempted solar photography before.
Nevertheless, I managed to salvage a few meaningful pictures from the tape, which I've posted below.
Please bear in mind that the images were extracted from a video camera, so they're not as "professional" looking as those you'd get from a still camera. You can probably find much better pictures on the net, but these pictures mean a lot to me because I was there!
It was a very emotional experience.
I've read all the books about total eclipses, and thought I knew what to expect… but when it happened, it was still a wonderful shock.
The next total eclipse is in Libya and Turkey in March 2006. It will last over 4 minutes. I would love to experience it…. but it's a long way away!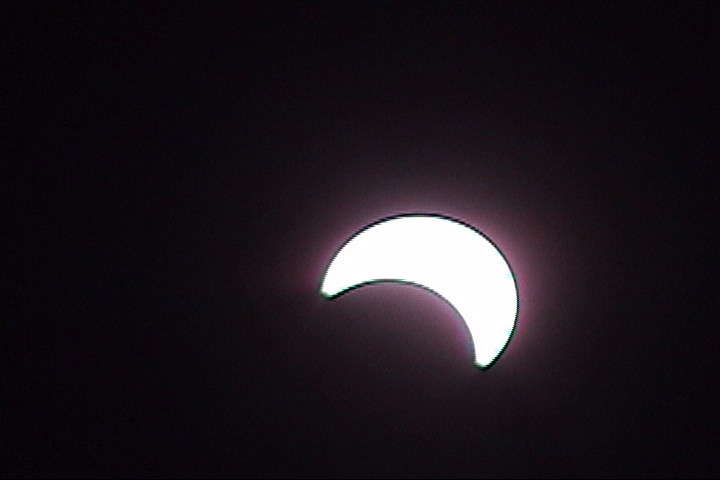 About 30 minutes after "first contact". It took me that long to figure out how to use the camera properly.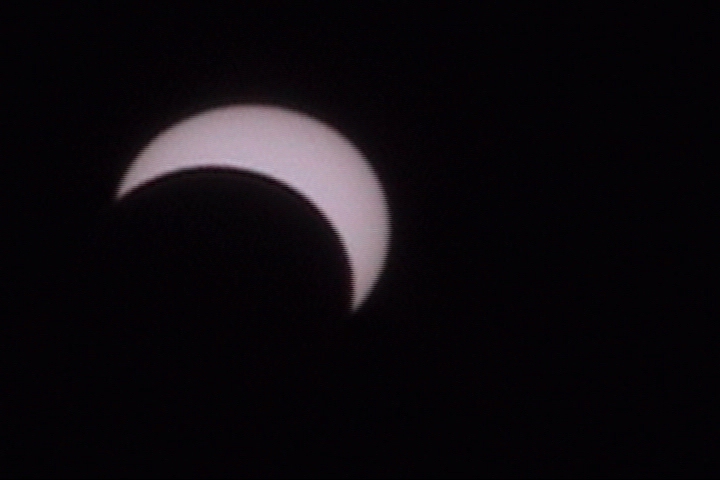 About 40 minutes after "first contact"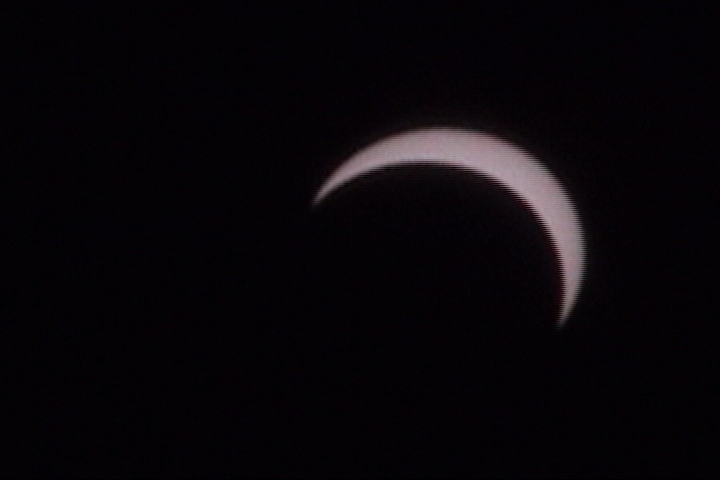 Approx. 50 minutes after "first contact"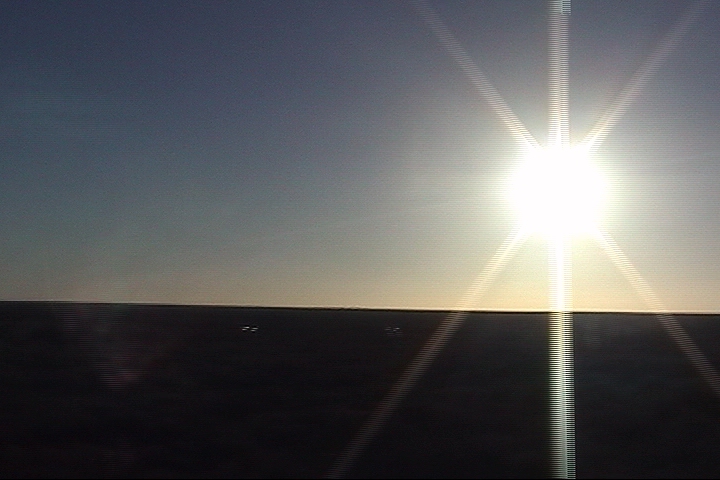 This is the unfiltered view of the sun just before totality. As you can see it's still bright enough to dazzle the eyes.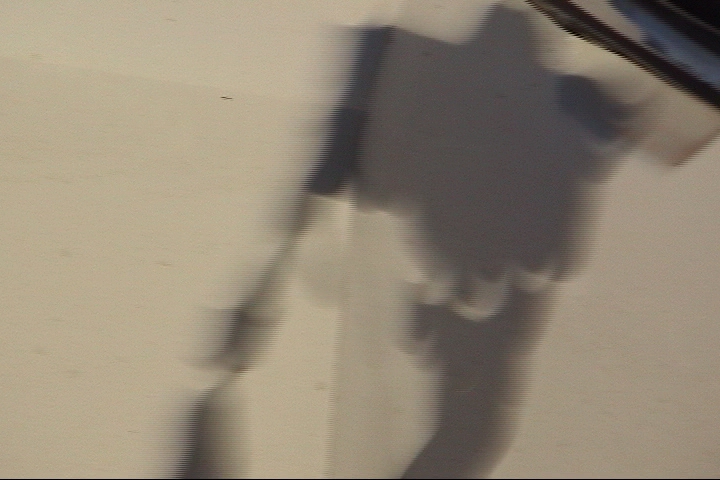 A couple of minutes before totality, and the shadows cast by the sun have lost their crispness and have taken on a wierd crescent shape.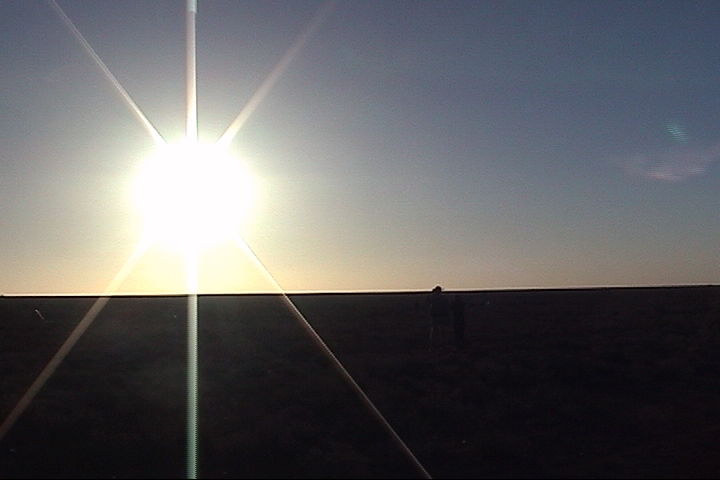 The landscape just before totality.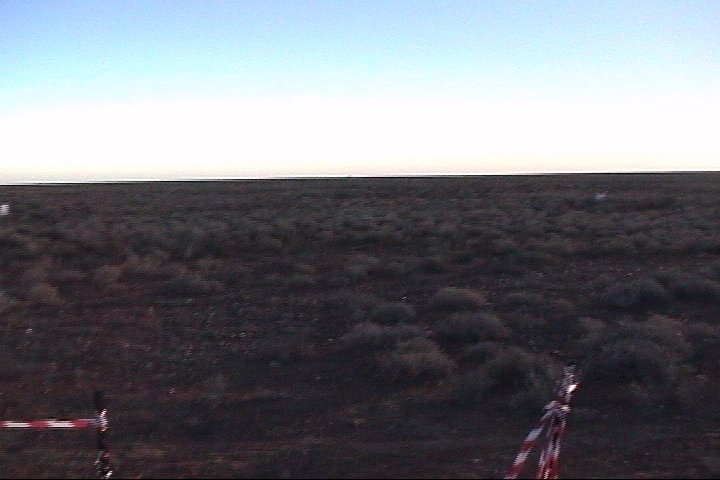 A strange twilight decends…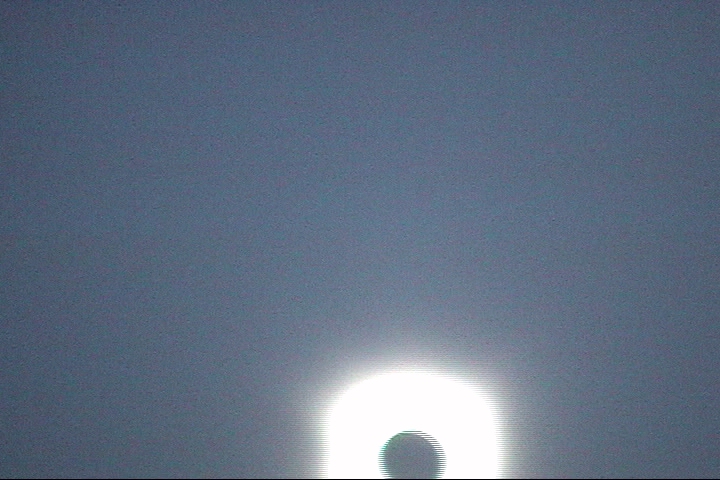 Totality. Only the corona is visible. I can hardly keep my hands steady.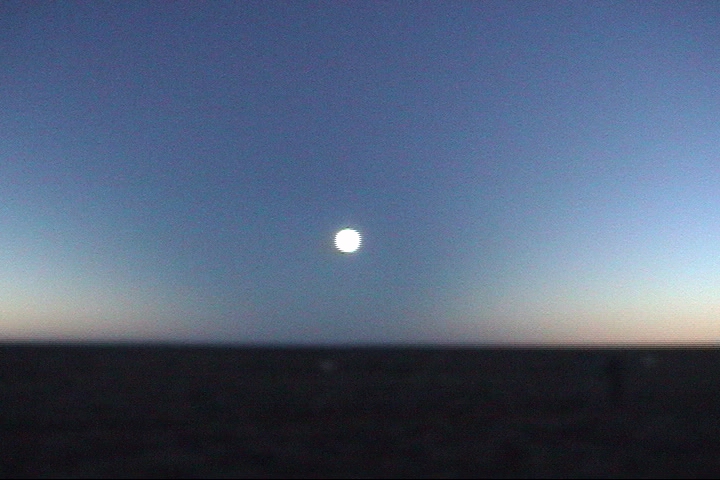 Note the strange pillar of shadow that seems to descend from the sky.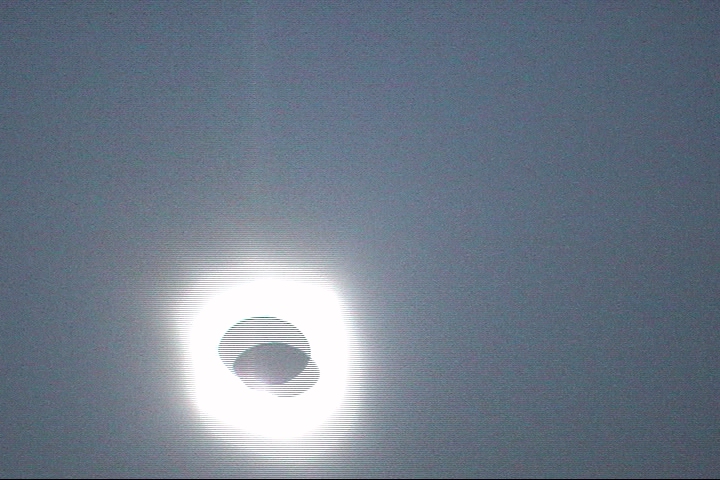 Try to keep the camera still, Neil!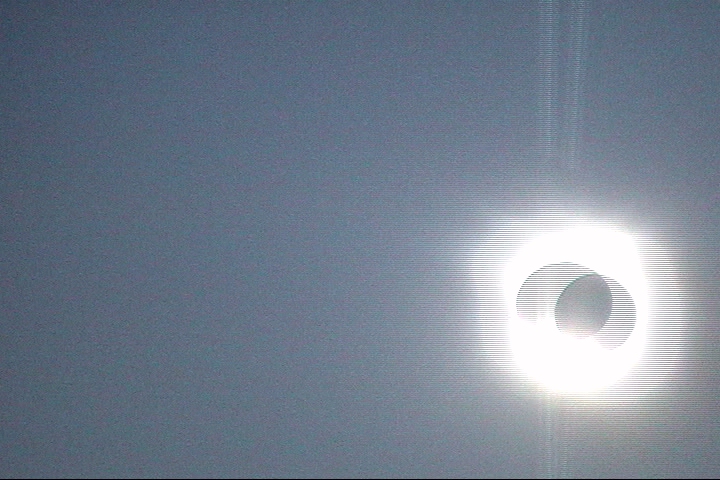 The "diamond ring" starts to appear as totality nears the end.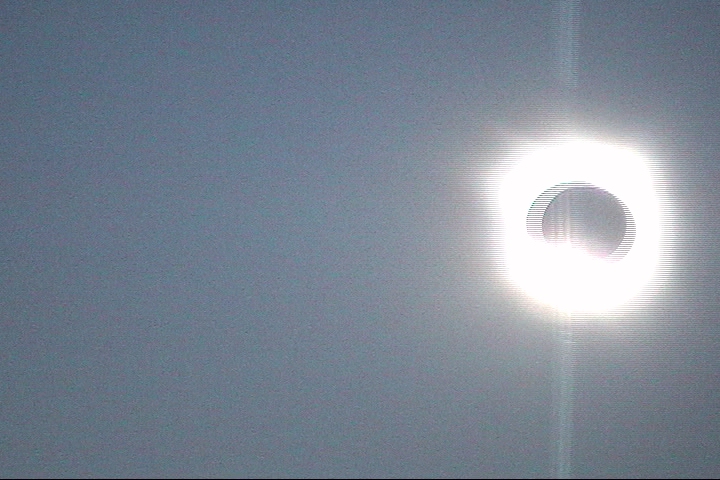 The "diamond ring" effect is quit prominent here.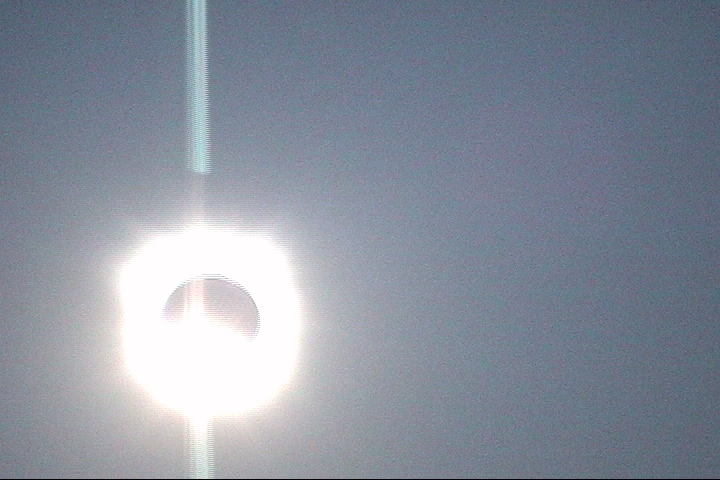 Time to put the eclipse glasses on again!
Wow!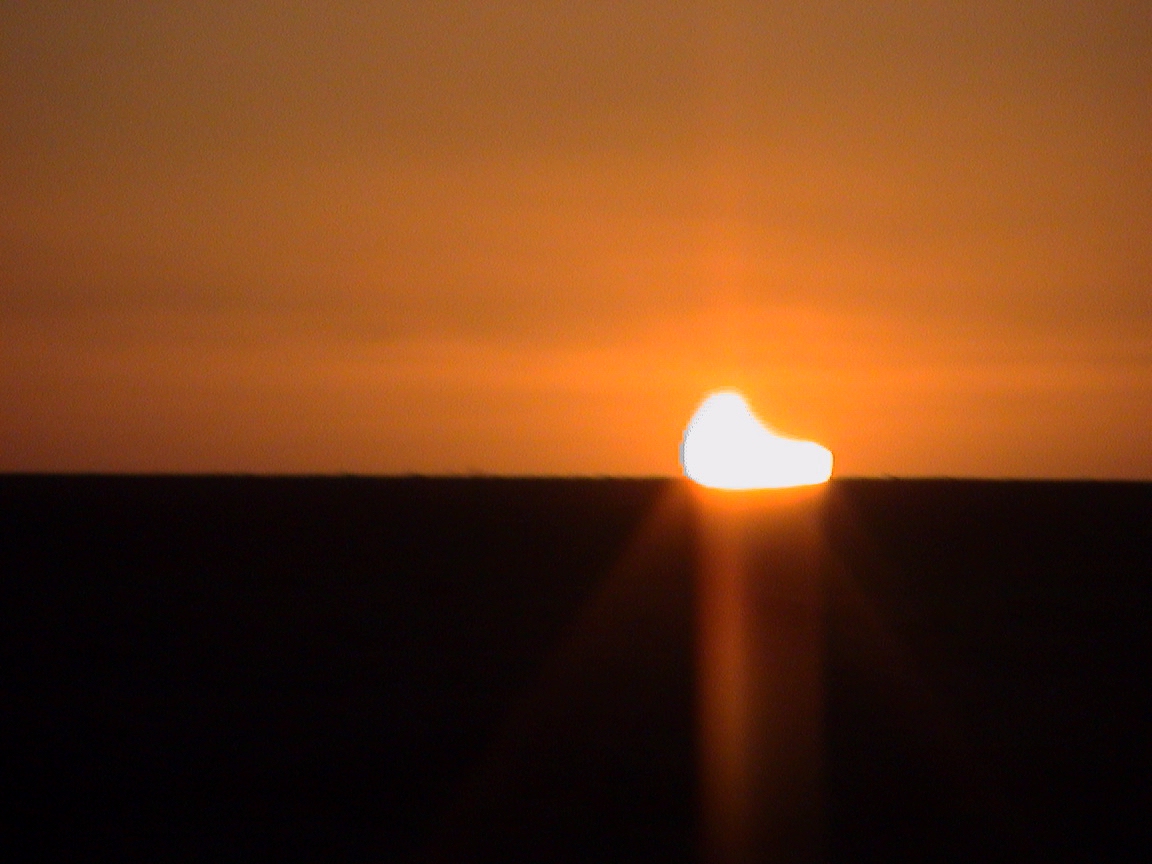 The partially eclipsed sun set over a flat, cloudless horizon. A perfect end to a day perfect for eclipse viewing.