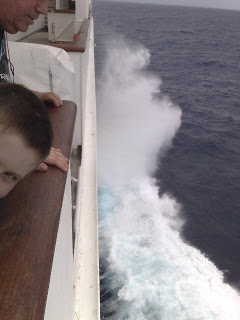 A few of our group are feeling a bit seasick. Emma and Mark were a feeling green this morning,
and Lilly had to come out of Kids Club early because she was crook.
Liz has been in bed most of the afternoon.
Dad and I spent the afternoon at the winetasting.
Here's a shot of the waves breaking over the bow as we head into 30 to 40 knot winds!