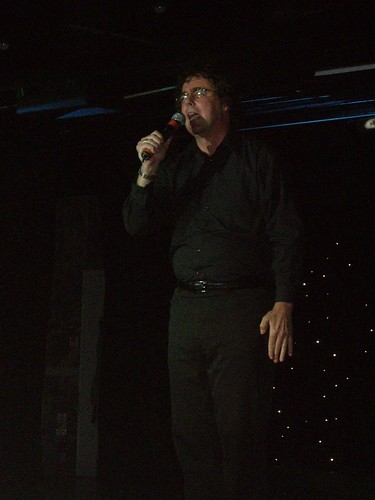 On the last night of the cruise, I took a deep breath, and signed up for the "Pop Star" contest. It was a hoot. A bit nerve wracking at first, but I just pretended I was a pro, and gave it everything. I missed a few notes, but had a great time.
I sang "Lean on me", and tried to make it a bit physical by incorporating a few simple movements. Choreography and singing is all double dutch to me, but it seemed to work, and the audience enjoyed it.
Congratulations to Sven, and his team of groupies, who won the comp.